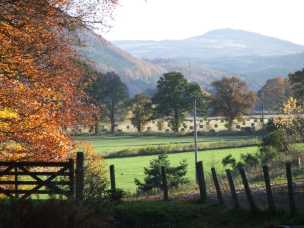 Search online for:
Self-catering cottages
Well maintained
Quality accommodation
Holiday cottages
Traditional cottages
Sleeps large groups
Warm and cosy
Group accommodation
Scottish cottages
Holiday homes
Warm welcome
Sleeping 2, 4, 6, 8,10-20
Real log fires
Cook by arrangement
Highland cottages
Self-catering holidays
Scottish vacation
Highland holiday
Vacation in Scotland
Dogs welcome
Disabled access
Arrival Hampers
Chauffeured tours


Self catering holiday cottages in Scotland
Scotland is the perfect place to spend self-catering holiday. There are hundreds of well-maintained sympathetically updated cottages in all regions of the country. So whether you wish to stay in the splendid isolation of the Highlands and Islands or you want to soak up the atmosphere and culture in one of Europeís most beautiful cities, Edinburgh, a Scottish holiday let should be top of your list. Visit Scotland contains tourist information about what to see in each of the countryís regions.
Many of the cottages available to rent in Scotland are full of character and a unique charm. The choice ranges from atmospheric castles that cater for large groups, to tiny bothies in remote places, where you can transport yourself from the 21st century and enjoy the unchartered wilderness outside your holiday cottage. Scotlandís sensitively converted stone farmhouses are also ideal for smaller groups, couples or families. So whether you are looking for holiday cottages that sleep 2, 4-8, 12 or more, Scotland has the holiday property to suit your needs.
There are many activities for families choosing self-catering holidays in Scotland. Children will love the long sandy beaches. And all the family will love spotting the wildlife, rarely seen in other parts of Britain, such as red deer, golden eagles, the grouse and the pine marten. Many rental cottages in Scotland are of a high specification and offer modern comforts and well equipped kitchens within a rustic homestead. Most areas have child-friendly holiday homes and many of the cottage owners supply cots, small beds, high chairs, stair gates and everything you will need to make your Scottish break an easy-get-away for all the family. A good selection of Scottish holiday cottages provide access for the disabled too. Specify requirements when you book and the owners of the Scottish cottages will do their best to make your Scottish self-catering holiday, straightforward, comfortable and stress-free.
Vacations in Scotland are perfect for those who love the great outdoors. For a self-catering walking holiday, there are stunning cottages to rent in the craggy mountains and gentler hills that provide a feast for the eyes just outside your door. The unpredictable weather is part of Scotlandís charm - the land is bathed in a unique light that changes from green, to brown to purple with the climate. A cosy holiday cottage will shield you from the elements. A warm bath and a comfortable bed with provide some welcome respite to ease those aching muscles at the end of a long hike. One of the most famous routes for walkers is the Southern Upland Way, Britainís first coast to coast footpath. At 212 miles long the route comprises some lengthy challenging sections. However for the less experienced, short parts of the route can be undertaken, and the Southern Upland Way website suggests many activities to keep the kids happy enroute. Many of Scotlandís cottage owners are happy to welcome pets in their holiday homes, so the dog can come too.
For whisky lovers, Speyside, Scotlandís Whisky Country offers you a chance to sample fine peaty Scotch whisky among its numerous distilleries. Join the Whisky Trail and learn about how the spirit is made. Take a tour to a cooperage to see how the barrelling process contributes to the unique flavour. If youíre staying in Speysideís beautiful countryside, you can choose from a selection of rural retreats to rent, all within easy reach of more than half the countryís distilleries. There are many romantic hideaways with real fires. Curl up by the warmth of the hearth and enjoy peace and tranquillity in your Scottish holiday home. Staying in Scotland allows those fond of fishing to indulge their passion too. Scotland is one of the best areas in the British Isles for excellent river and sea fishing. And what better than to take home the fresh succulent catch of the day to cook in your holiday apartment?!
Scotland really does have it all. If you are inspired to take a break in one of the holiday cottages and enjoy the warm welcome that this beautiful country has to offer, then there are plenty of cosy cottages available. There are plenty of cottages with last minute availability that can be booked for an impromptu getaway - perhaps a last minute short break out of season? With plenty to see and do to warrant a longer stay in this intriguing land with its warm welcome, you will want to return to Scotland!