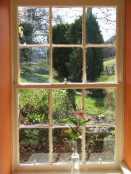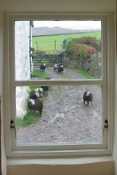 Scotland Tour by road
Day tours
Sightseeing tours
Car hire
Touring the countryside
Edinburgh tours
Glasgow tours
Distillery tours
Touring the highlands
Self-drive tour
Chauffeured tour
Tour with guide
Touring holiday in Scotland - driving in the highlands
Touring Scotland by Car

Scotland is the ideal destination if you wish to see the sights and take in the scenery from the comfort of your car. There are endless miles of scenic routes throughout the country with breathtaking views and stunning landscapes. Once out of the busier central belt you will find quiet roads with low volumes of traffic where you can travel at your own pace and savour the experience. What makes Scotland such a hugely popular touring destination is the combination of fantastic scenery, rich cultural heritage and the sheer range of attractions and activities available and accessible, ideal to explore by car.

There are opportunities to hire a car in any major city or why not hire a vintage car and really make your trip a memorable one! Or you can hire a driver and be driven around Scotland on a guided tour. There is really no limit to the touring and sightseeing opportunities Scotland has to offer, and a self drive car tour allows you the freedom and flexibility to go at your own pace whilst on holiday.